We Build Technologies With Solutions To Cost And Efficiencies
Manufacturing - Precision Tooling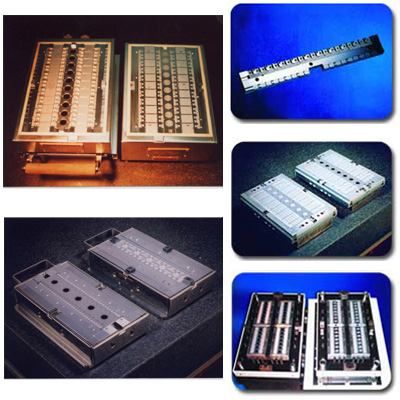 Rapid Precision Technologies Sdn Bhd
We are one of the pioneers tool-making industry in Malaysia.
We offer our customers an integrated service encompassing design, manufacture, assembly, tests and buy-off of the following tooling products:
IC encapsulation mould for high volume production (Conventional mould, Auto mould and MGP moulds)
Miniature optical lens mould for the encapsulation of Diodes, Light Emission Diodes (LED)
High precision tooling spares
Auto machine spares
RAPID PRECISION TECHNOLOGIES SDN BHD is a wholly owned subsidiary of RAPID SYNERGY BHD, a public listed company on the Kuala Lumpur Stock Exchange.
Our commitment to excellence has been translated into a mission to achieve ever-higher levels of precision product and technical superiority. Over the years, our products have earned a reputation for high precision and endurance in the semi-conductor industry. Our key strength lies in the following areas:
Capability to design and supply globally competitive IC moulds, miniature Optical Lens moulds and precision components based on customer requirements.
Dedicated to maintaining stringent standards of product quality with tolerance as close as 2 micron. (0.002mm).
Undertaking joint research and development projects with strategic customers on cost reduction & new projects.
Rapid Precision Technologies Sdn Bhd is a certified MS ISO 9001:2015 and MS ISO 14001:2015 company and was also conferred the "Zero Defect" and "Supplier Excellence" award 2015 by our multi national customers for outstanding performance.
We have invested in specialized machines including state-of-the-art Grinding, EDM and QC inspection machines. These combined with our highly skilled workforce is able to provide world class products to our customers worldwide.